If you prefer to carve your own path through rugged, muddy, and rocky terrain, riding an ATV gives you the freedom to explore and conquer the great outdoors. A new adventure is just a shortcut away with your off-road vehicle.
Riding through rocks, ruts, sand, and hills, however, can make carrying a firearm tricky. All the frantic movement means you need a gun holster with excellent retention characteristics. If you are goosing it and bottoming out on the trails, these tools can keep your firearm in check.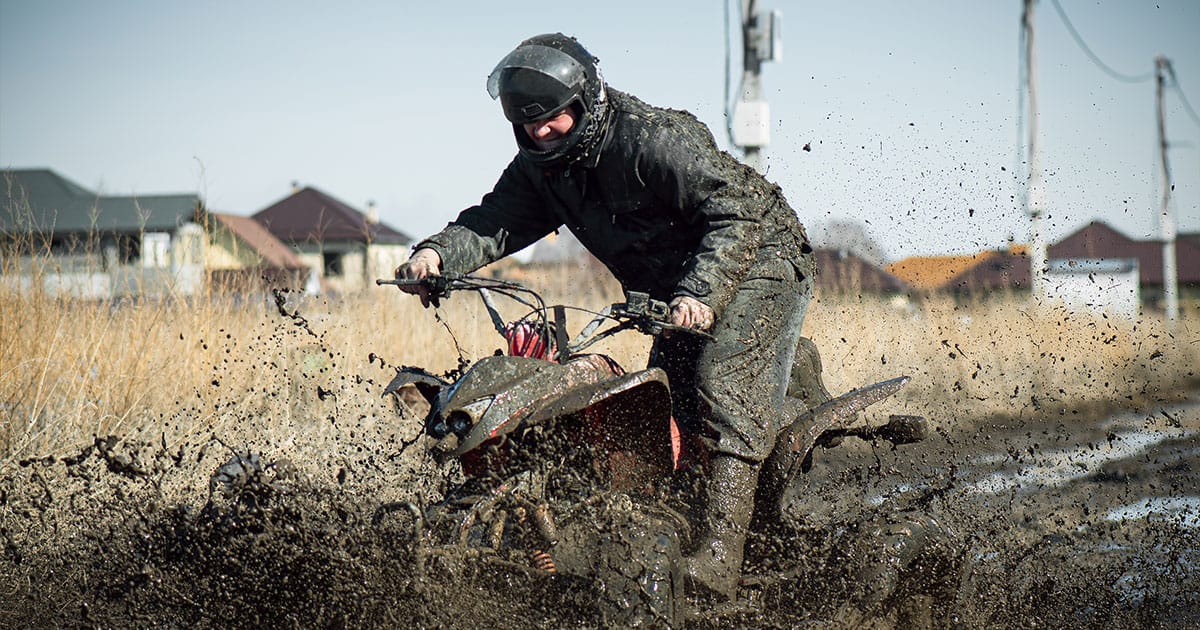 Chest Holsters
Chest holsters check all the boxes when it comes to comfort, accessibility, and protection. These tools evenly distribute the weight of your firearm across the core of your body for a comfortable ride all day. If the time comes, its positioning gives you an easy and quick draw.
Kenai: The ultimate outdoor holster. A blend of Kydex and nylon features retention characteristics that exceed industry standards.
Shoulder Holsters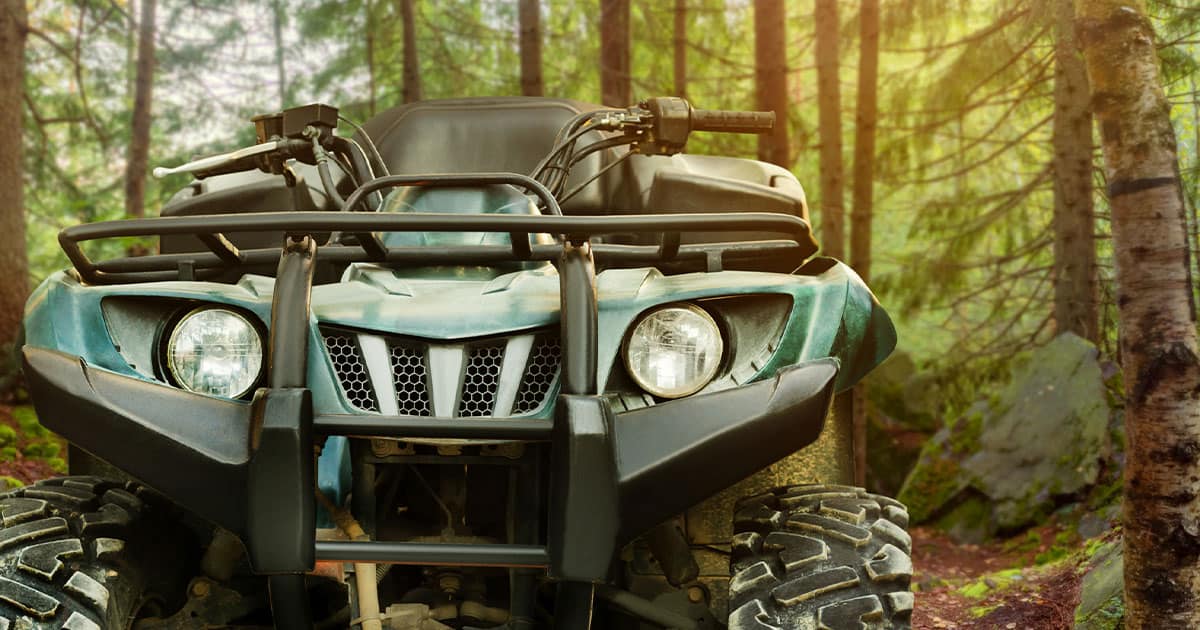 Shoulder holsters combine comfort and concealability. When mud bogging for hours on end, shoulder holsters can provide a snug fit to keep your weapon on you at all times. If you want to carry concealed, they can easily hide under a shirt or jacket.
Spectre: Modern concealment with retention in mind. Designed to be carried at a 30º angle for speedy and efficient draws. No printing or flagging here.
Inside the Waistband (IWB) Holsters
IWB holsters can keep your handgun well concealed, although they can be uncomfortable in certain riding positions. Plus, it provides the ultimate security and retention throughout the bumpy terrain.
Wraith: Simplicity redefined. The Wraith is available in both a canted and appendix configuration to meet your riding needs. An innovative FOMI clip provides superior retention with or without a belt.
Solace: A hybrid IWB designed to reduce bulk and increase retention. Full Kydex coverage of the trigger on both sides means you can go through any terrain without worrying about your firearm.
Outside the Waistband (OWB) Holsters
OWB holders provide a quick and comfortable draw out on the road. However, careening through sand dunes and mud can completely cover your handgun with natural debris, if it is not well concealed.
Ronin: An OWB that functions like an IWB. The Ronin's custom design eliminates printing. Tested for the outdoors, it has great retention and an elastic draw characteristic.
Sentinel: Carry your tactical pistol and light combo during evening and night-time adventures.
ATV Gun Mount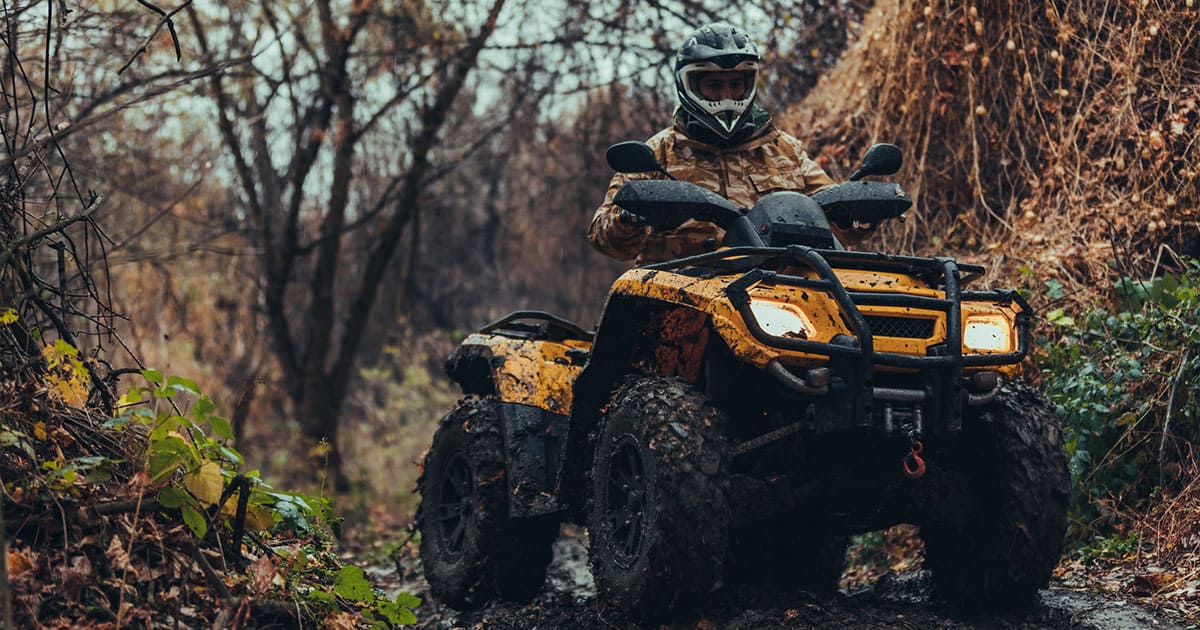 An ATV firearm mount attaches right to your all-terrain vehicle (or UTV) to keep your weapon off the body. All-terrain gun racks and cases provide a snug fit for your gun. Shop a firearm mount to fit handlebars, steel roll cages, racks, and other ATV/UTV parts.
An all-terrain gun mount is usually water and dust resistant on the outside and soft and snug on the inside to retain your weapon. Some racks can hold up to double the firepower at one time. For compact and lightweight handguns, a gun magnet mount, made of rare neodymium magnets, provides discreet placement and reliable retention.
GunfightersInc: Retention Redefined
For all your ATV and UTV firearm holster needs, shop American-made holsters with retention and comfort in mind. Shop custom-made holsters to fit any size weapon. A lifetime guarantee keeps you out on the road without a care in the world.