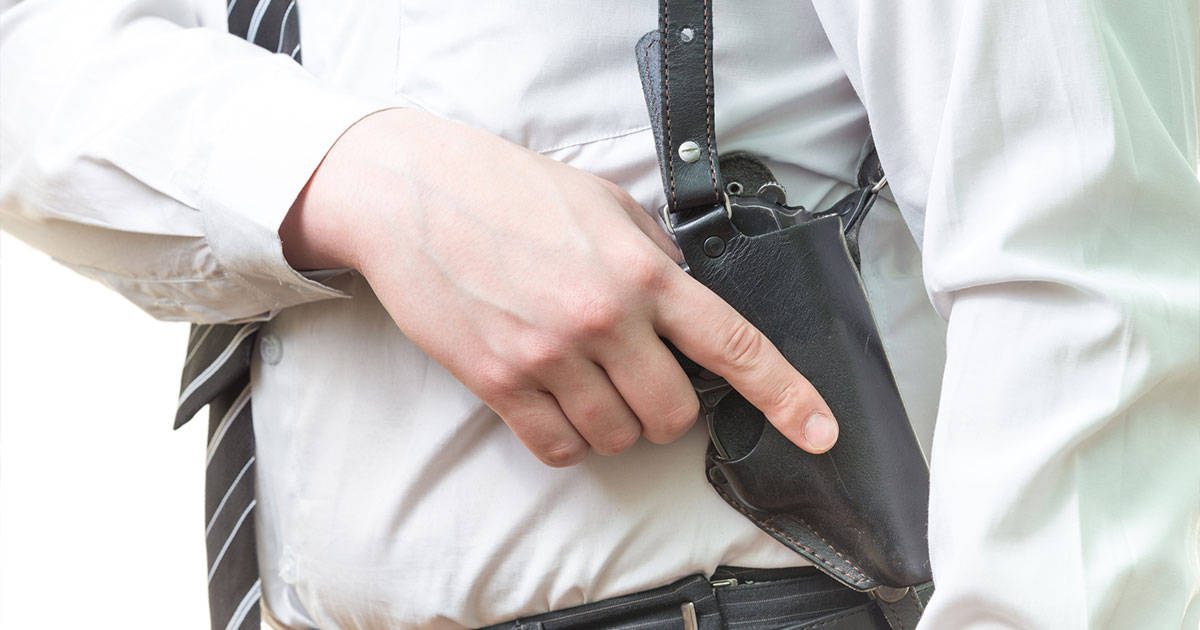 Let us face it. Shoulder holsters are one of the coolest-looking holsters on the market. Wearing one strapped to your shoulders instantly elevates your style, but wearing a shoulder holster is more than just looking like a badass.
For concealed carry, shoulder holsters are an ideal alternative to inside-the-waistband (IWB), outside-the-waistband (OWB), pocket carry, and chest holsters.
Whether you are debating between shoulder holsters and other options or you own one and want some tips on the best way to use it, we have got you covered.
What Is a Shoulder Holster?
For the uninitiated, let us go into detail about the mechanics of a shoulder holster. Shoulder holsters are the classic option you have probably seen on television and in movies from Dirty Harry to Sonny Crockett in Miami Vice. While they are a sleek option, they are more than just pretty to look at.
These types of holsters generally have a similar design with two straps that you wear over your shoulder like a backpack.
Your gun can be mounted to a strap on either the right or left side, or sometimes, both sides, depending on your preferred drawing position. Its relatively high-mounted position allows you to conceal your handguns under your jacket or other loose garments.
For many gun owners, this type of holster provides much more comfort and security than the traditional IWB or OWB options. In particular, they are favored among those driving vehicles or sitting at desks all day.
In addition, they can accommodate larger handguns that do not easily fit in your pocket or other holster rigs.
Pros of Shoulder Holsters
Modern shoulder holster systems can provide you with comfort, function, and retention, making them an ideal concealed carry option.
The advantages of shoulder holsters include:
Can be comfortable to wear since your back and shoulders are supporting the weight of the gun, instead of just your belt
Opposite side of the holster can be used to store magazine pouches
Can provide a relatively quick draw for experienced users
Can fit larger handguns compared to other IWB or OWB options, especially because they spread the weight of the gun over a larger area of the body
Can be adjusted to a variety of body types
Best for driving since a shoulder holster is not blocked by a seat belt and provides ready access
Cons of Shoulder Holsters
Some shoulder holster models just are not right for everyone.
The disadvantages of shoulder holsters include:
May not be an ideal option for first-time users of concealed carry
Requires a bit of a learning curve properly fitting the holster to your body and shape compared to hip holsters
Can be difficult or awkward to draw your pistol since you have to do a horizontal sweep, pointing the gun at others around you if they are nearby
Does not offer great concealment with tighter-fitting clothing and requires baggier shirts or jackets
Some rigs can interfere with shoulder straps
Many manufacturers will not accept a return even if they have been worn for a little bit
What Is the Best Holster for Concealed Carry?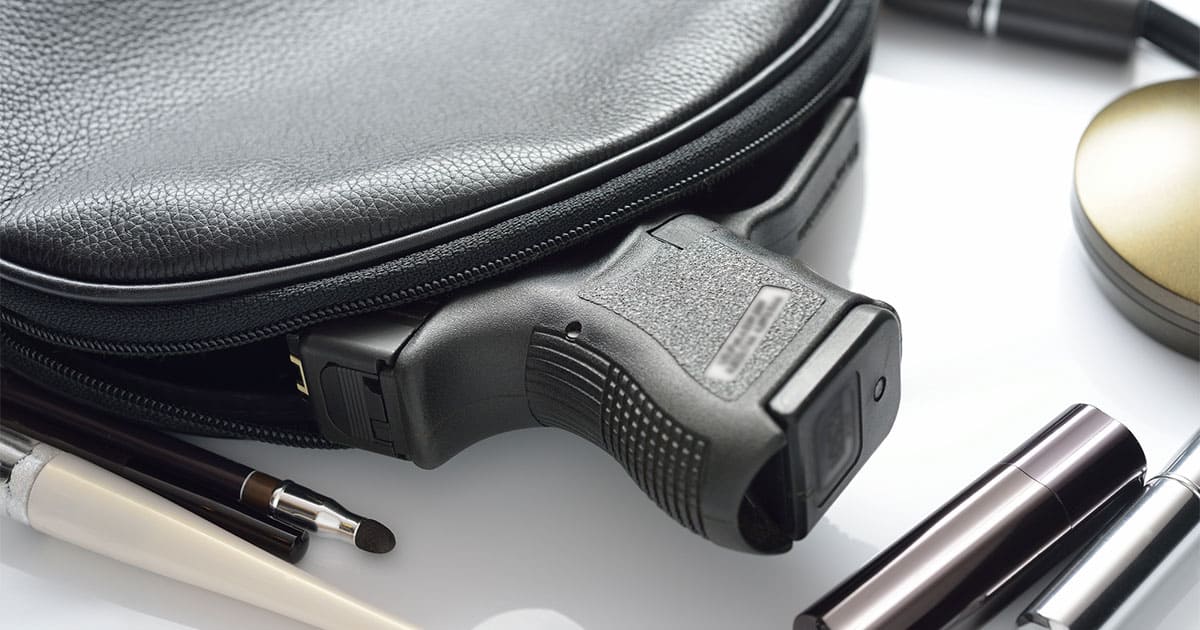 What is the best-concealed carry holster? Choosing the best holster for concealed carry is an entirely personal choice. A holster could fit like a glove for one person but produce intense discomfort for another. Fortunately, gun owners have a wide range of holster options to choose from.
Ultimately, you want to find the following characteristics in a concealed carry holster:
Fit: How does it fit your firearm and body?
Retention: Does it securely hold your gun without the fear of its falling out?
Concealability: Can it hide your firearm under your clothing?
Protection: Can it protect your firearm from moisture and does it have a trigger guard?
Function: Is it easy to draw your weapon and allow for easy reholstering?
Comfort: Is it even comfortable to wear?
In addition to finding the perfect holster, there are some things that are up to you to ensure that you get a good fit, such as the type of apparel you wear, your lifestyle, and your gun type.
Shoulder holsters, in particular, can be an excellent concealed carry option, that is, if you can find one that properly fits, which can take some trial-and-error. The right shoulder holster can fit your body and style perfectly.
Factors to Consider When Looking For a Shoulder Holster
What should you be looking for when you are shopping online or in-store for a shoulder holster?
Apart from its style, factors you should consider include:
Gun type
Fit/Comfort
Materials
Price
Customization
Retention
Draw/reholstering
Mobility
Gun Type
One of the most important parts of choosing the right shoulder holster is starting off with the right handguns for this type of carry. If a gun is too large it can ride up into your armpit making for an uncomfortable carry. Essentially, you need a gun that rides close to your body so it does not cause any printing or discomfort.
The way these holsters lay on the bodywork best with a slimmer gun compared to a bulkier one. We recommend subcompacts with a thin profile such as a Smith & Wesson Shield or Sig P365. However, you can go for full-size guns with a slim slide such as a CZ-75 or a 1911.
Shoulder holsters also work well with long-barreled handguns with the right covering garment depending on the way it sits next to the body.
Fit/Comfort
How adjustable is your holster? Everyone has a different body type, size, and shape. Even those with the same height or weight can have different natural curves of their bodies, which require the proper adjustment to get the right shoulder holster fit.
Essentially, you have to try out different adjustments with a shoulder holster to get the right comfort levels and perfect levels of concealment.
Many holsters on the market do not offer adjustable rigs, but instead a one-size-fits-all approach that may work for some but not all. Because of this, those that require shoulder holsters for their job such as law enforcement require custom tailoring to get the right fit to their body profile.
If you do not get a comfortable fit, you may end up with a holster that rides too high into your armpit and does not allow the gun to fit. Or it rides too low and digs into your ribs. In addition, the orientation of the handgun can affect its concealability. Look for a holster that allows you to alter the components to fit your body.
Mobility
Once you have got everything adjusted to your liking, it is time to test out if it can hold up with your lifestyle. Are you going to be running and jumping through rugged terrain or sitting at a desk most of the day, or somewhere in between?
Try out the mobility of your holster. You may have to rely on the manufacturer's guarantee or their return policy. Even from the comfort of your home, you can move around as if you were jumping, bending, crouching, sitting, twisting, and other movements without scuffing up your holster outdoors.
Materials
In terms of materials, the most common types you will find are nylon, leather, and Kydex, each with its pros and cons.
Kydex: Kydex is lightweight and does not lose its shape even after many years of use although it does produce a slightly noisier draw compared to other materials.
Leather: Leather offers unparalleled flexibility and comfort with a quiet draw although the material can degrade over time, especially with exposure to moisture.
Nylon: Nylon is affordable and has a quiet draw although it is not as durable as other options.
In some cases, a combination of leather, nylon, and Kydex materials in a single holster system can produce a whisper-quiet draw that is comfortable and durable for years to come.
Retention
What type of retention device is in your holster? If your holster does not have the proper retention, you may not be able to hold on to your weapon securely under strenuous movements, such as hand-to-hand combat or it may simply fall out while riding a bike over bumps.
Concealment
Can your holster be concealed with your clothing and lifestyle? Concealment helps to keep your handgun under wraps especially if open carry is not allowed. Consider if your shoulder holster rides up too high or too low making it clearly visible by printing on your shirt or jacket.
Price
Generally, you get what you pay for, although there are some affordable options that can meet your needs. Less expensive shoulder holster models can be a one-size-fits-all option while a custom-made one can be pricier but offer the longevity you need instead of buying several because they break or do not fit right.
Customization
Is your holster manufacturer even able to fit your handgun? Can it accommodate your ammo or extra gear? While it may be more expensive to customize your fit, you want a shoulder holster system that lasts and fits your handgun in any situation.
Draw/Reholstering
A good shoulder holster should be able to allow you to quickly draw your firearm from concealment. You should be able to get a solid grip on your handgun while releasing any retention devices. In addition, you should be able to reholster with ease with a single hand if you ever need to.
GunfightersINC: Spectre Shoulder Holster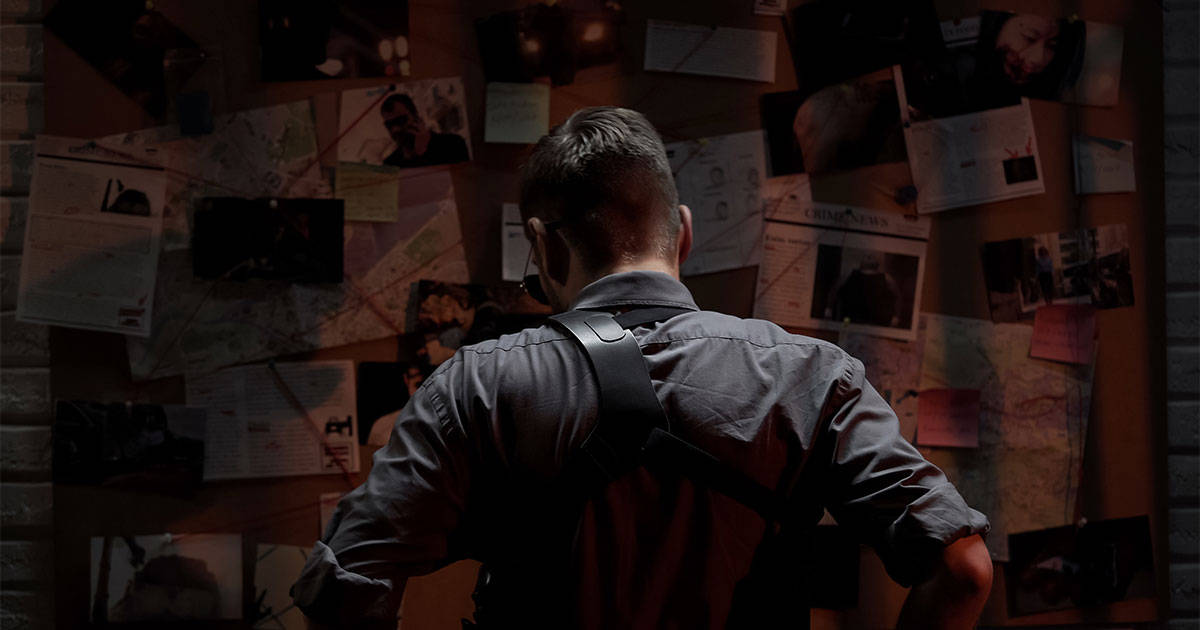 Starting at just $150, the Specter Shoulder Holster system has several custom options for your unique set up. Here at GunfightersINC, we believe the shoulder holster has been given a bad name over the years, mainly due to outdated designs and shoddy construction.
We have developed the Spectre Shoulder Holster to include contemporary and durable materials crafted using state-of-the-art construction techniques. Now, you too can feel like a hero from your favorite action movie or show.
We have committed ourselves to design a shoulder holster that essentially eliminates the major disadvantages of wearing this option. By using high-quality materials and with a comfort-first approach, we fully re-engineered this classic option for the modern world.
Ergonomic Draw
We have heard endless complaints about the awkward and sometimes unsafe methods of drawing and reholstering a weapon in traditional shoulder holsters that orient the holster either horizontally or vertically. This provides an unnatural angle for you to draw from your holster.
To fix this, the Spectre Shoulder Holster carries your handgun at a 30-degree angle for the quickest and most efficient draw possible from a shoulder holster. Now, it is easier than ever to feel safe and protected by your firearm without risking an accidental discharge that could injure you or someone around you.
Concealability
For many, shoulder holsters produce printing and flagging, making them rather ineffective concealed carry options. We have mastered the shoulder holster design to ensure you can continue to conceal and carry your weapon with your favorite holster position.
By carrying the firearm perpendicular to the body, traditional holsters create unnatural angles for the lines of the gun to flow with the body.
We fix this problem by running the firearm at an angle instead of perpendicular to the body. By doing this, we are able to take advantage of the natural curves and muscles of the body to ensure proper concealment without having to wear ridiculously baggy clothing.
Comfort
Another issue we have run across with traditional shoulder holsters is the comfort levels. When you are driving a vehicle or even sitting at a desk for several hours, OWB or IWB just do not cut it. You need a shoulder holster system that can support the weight of the gun and ride comfortably against your body.
Fortunately, we have designed a shoulder holster that eliminates all the comfort issues we have seen. Every component of this holster is attached by dual pivot points giving you unparalleled freedom of movement. The pivot points can rotate up to 135 degrees to fit all body types and shapes.
In addition, all holster parts are attached via 4-ply elastic giving you that extra stretch when you need it most. Also, a simple belt attachment system can be easily adjusted to fit your height or you do not have to use it if you do not need to.
The 100% U.S-sown/sourced harness is 4-way adjustable so you can fit it to your exact body type and shape. All edges are contoured, rounded, and buffed to ensure your holster does not snag. All lines smoothly flow from one another to eliminate corners that poke or jab.
Custom Fit
A modular system allows you to choose your setup depending on your needs. Left or right-handed? No problem. Have not found a holster company that makes one to fit your firearm model? You would be surprised at our custom fit selection.
We can custom-build a shoulder holster that fits your gun like a glove and includes a magazine carrier, a double magazine carrier, and room for your essential gear.
Position
Choose between right-handed or left-handed carry. Or, add two magazine pouches or pistol holster pouches.
Firearm make/model
We cover a wide range of firearm makes and models including the following:
1911
Glock
Canik
CZ
Beretta
FNH
H&K
Ruger Semi-Auto
S&W Semi-Auto
SIG
SilencerCo
Springfield
Walther
Firearm Options:
The more you tell us about your gun, the better we can make it fit your exact needs.
Carry angle: 45 degrees or vertical?
Sight options: Standard or suppressor/extra height (max. height .375")?
Aftermarket magazine release: Yes, no, ambidextrous?
Red dot options: None, a red dot with a dovetail mount, or a red dot with a milled slide mount?
Barrel type: Standard or threaded?
Fill out your custom options and we will get started working on your ultimate tactical tool. Trust us. It is worth the wait.
GunfightersINC: Retention Defined
GunfightersINC is a leading handgun holster manufacturer with a comfort-first and high-retention philosophy in mind. We produce holsters made from nylon, leather, and Kydex that make you feel good and work every time.
Have any questions about our products or services? Give us a call at 509-470-8277 or email us at customersupport@gunfightersinc.com to speak with one of our representatives. We would be happy to help.