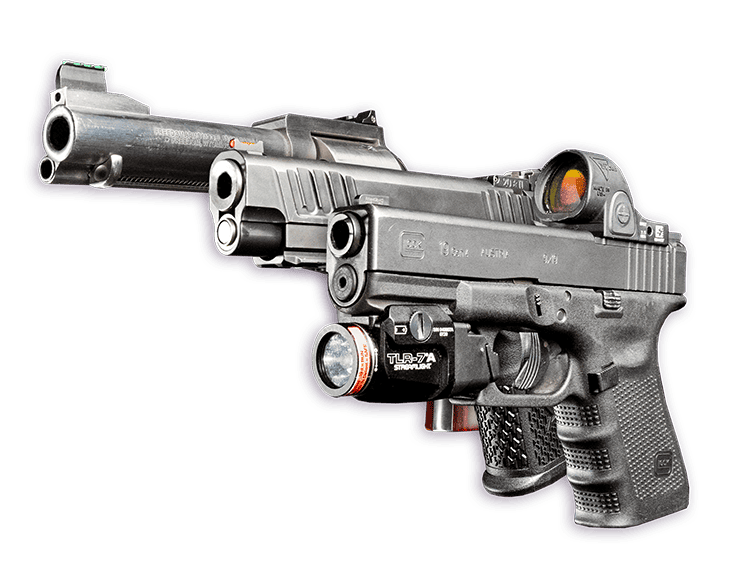 Which handgun would you like to carry?
Holsters for over 1200 pistol and light combinations.
Shop quality brands like Magpul, BCM, SureFire, Streamlight and others
What makes a great holster?
At GunfightersINC, we believe it starts with a design philosophy. Comfort, ergonomics, and durability with a clean aesthetic are the foundation of what we do. We approach every method of carry with fanatical attention to detail and real-world testing to ensure our customers receive the very best holsters made today. We back that up with five-star customer service and a no questions asked lifetime guarantee.
GunfightersINC is a Veteran owned and staffed company. Everything we build is handmade in beautiful North Idaho. In addition to building everything here, we strive to ensure the materials we select are also USA made. Our customers deserve nothing less than the best, made right here at home.
At GunfightersINC, we believe a holster should complement the weapon it contains as well as the end user's tastes. For this reason, we offer just about every color and camo pattern in use today, enabling our customers to design a piece of gear built to their exact specifications.
We offer unique designs for almost every method of carry there is. Our designs go through rigorous research, development and field testing. Once we're happy and products are in circulation, customer feedback is then brought into the design process and if necessary, changes are made. Product designs are never finished, only evolving.