SIG Sauer P320-XTEN Comp Holsters
Showing 4 results
SIG Sauer P320-XTEN Comp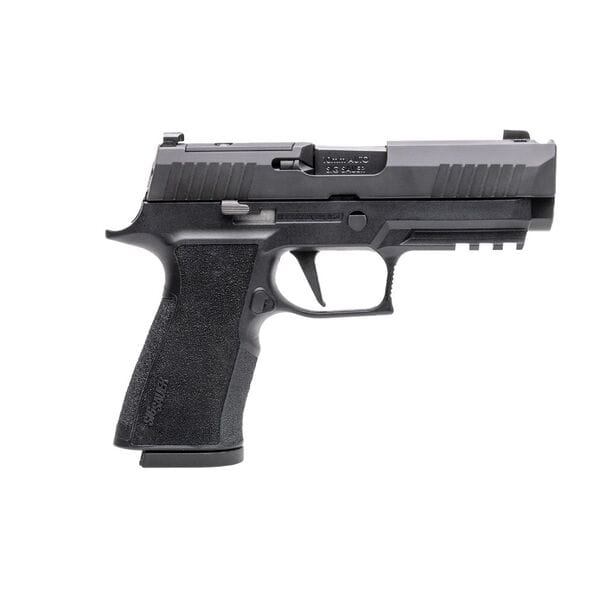 SIG Sauer P320-XTEN Comp
The Ultimate Compact and Compensated 10mm
The SIG Sauer P320-XTEN Comp is a groundbreaking addition to compact pistols. Meticulously crafted for backcountry enthusiasts such as hunters, hikers, and fishermen, this pistol represents the pinnacle of 10mm carry packages. The P320-XTEN Comp is not just any carry pistol; it's a robust combination of compactness, firepower, and precision engineering.
Key Features of the SIG Sauer P320-XTEN Comp:
Integrated Single Port Compensator: The P320-XTEN COMP's slide, mirroring the length of a 4.25" barrel P320, integrates a single port compensator. This innovative feature is crucial for minimizing recoil, enhancing control, and improving overall shootability.
3.8" Bull Barrel: At the heart of this pistol is a 3.8" bull barrel, precision-engineered for maximum shooting performance and reliability, ensuring every shot counts.
High Capacity with Compact Design: The P320-XTEN COMP boasts a 15-round magazine capacity, packing ample firepower in an ultra-compact form factor. This balance of capacity and size provides peace of mind for various outdoor adventures.
Barrel Length: The 3.8″ barrel length strikes an ideal balance between concealability and ballistic performance, making it a versatile choice for various shooting needs.
GunfightersINC Holsters for the SIG Sauer P320-XTEN Comp:
The SIG Sauer P320-XTEN Comp, with its unparalleled design and capabilities, paired with GunfightersINC's range of holsters, provides a superior solution for anyone seeking reliability, comfort, and style in their everyday carry or outdoor adventures.