IWI Masada Slim 9mm Holsters
Showing 3 results
IWI Masada Slim 9mm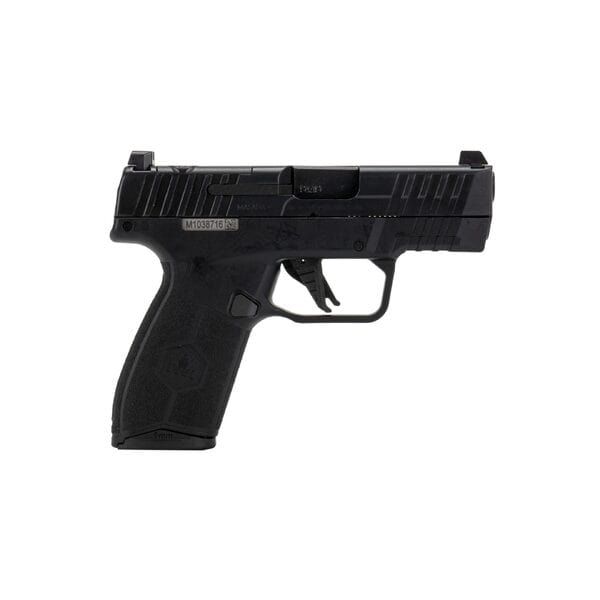 IWI Masada Slim 9mm
Embrace the Compact Elegance of the IWI Masada Slim
The IWI Masada Slim carries forward the lineage of the Masada series. Crafted with a thin profile and compact form factor, it merges the ease of concealed carry with a generous magazine capacity. Its ergonomic design optimizes it for everyday carry without compromising on firepower.
As a compact, polymer, striker-fired pistol, the Masada Slim stays true to the construction ethos of the full-size Masada. This firearm houses a modular, serialized, high-grade steel trigger mechanism that's effortlessly removable for cleaning and maintenance. Currently offered in 9mm caliber, the Masada Slim includes two 13-round magazines. It weighs 1.27 lbs without a magazine and 1.4 lbs with the magazine inserted—the barrel length measures a tidy 3.4 inches.
For pinpoint accuracy, the Masada Slim incorporates a white front dot sight and a blacked-out rear sight. Like the full-size Masada, the Masada Slim's sight cuts allow for multiple options, courtesy of the RMS Shield optics cut on the slide. This design accommodates the Holosun EPS Carry, 507K X2, Sig Romeo Zero, and more.
The Masada Slim features a flat trigger with a clean, crisp break and a positive reset. The built-in trigger safety ensures that the pistol only fires when the trigger is intentionally pulled.
Caliber: 9mm Parabellum
Action: Semi-auto
Operating System: Striker Fired
Magazine Type: IWI, Steel
Magazine Capacity: 13 Round, 10 Round
Barrel Material: Button Rifled
Barrel Length: 3.4″
Weight: 1.27 lbs without magazine, 1.4 lbs with magazine
Rifling: 1:10 RH
Sights: 3 Dot
To complement the IWI Masada Slim, GunfightersINC crafts an array of fine-tuned holsters:
GunfightersINC's holsters are designed to perfectly fit the IWI Masada Slim, complementing its premium quality, functionality, and durability.