IWI Masada Holsters
Showing 5 results
IWI Masada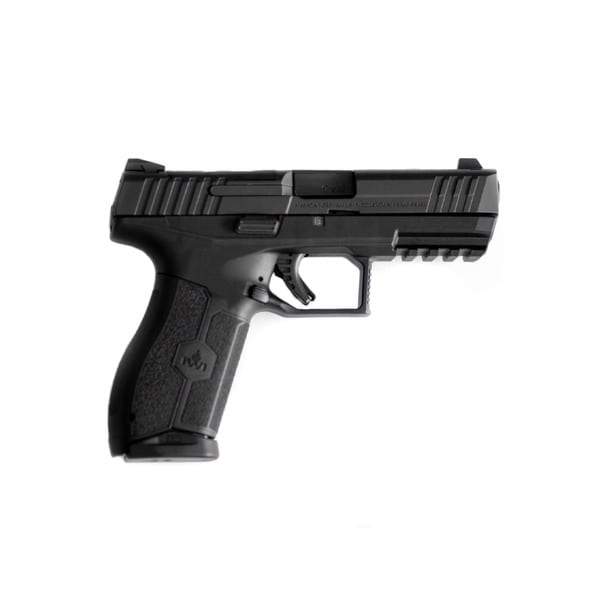 IWI Masada
Discover the Battlefield-Ready IWI Masada
The IWI Masada represents the state-of-the-art 9mm, polymer-framed, striker-fired pistols. The MASADA is more than a mere striker-fired pistol designed to deliver an advanced solution for contemporary battlefield necessities. It hosts a low-profile barrel that reduces perceived recoil and employs fully ambidextrous controls. Enhanced ergonomics provide a natural and instinctive pointing grip angle. Three interchangeable wrap-around back-straps pair with a deep beavertail, allowing the MASADA to accommodate various hand sizes.
Crafted from high-strength, impact-resistant, fiberglass-reinforced polymers, the MASADA's frame aligns with the IWI tradition of firearms built to survive rigorous military use in harsh environmental conditions. Its modular, serialized, high-grade steel trigger mechanism housing is easily removable, simplifying disassembly and maintenance.
The MASADA's trigger caters to both shooter accuracy and safety. The trigger facilitates a 6 lb pull, offering a clean and crisp break with a positive reset. Its built-in trigger safety ensures the pistol only fires with a deliberate trigger pull.
Optics-ready, the MASADA supports the Trijicon RMR, Vortex Venom, Leupold Delta Point Pro, and Sig Romeo1 optics. Adapter plates and screws are specific to each optic enable direct mounting to the MASADA's slide. Use caution to prevent potential firearm damage; only mount the specified optics.
Features include:
Optimized ergonomic design
Clean and crisp trigger reset with a built-in trigger safety
Fixed 3-dot sights
Integrated Picatinny accessory rail
Optic-ready with four adapter plates (RMR, Venom, Delta Point, and Romeo1)
Low barrel axis for reduced perceived recoil
Three interchangeable wrap-around back straps (S, M, L)
Large trigger guard for use with or without gloves
Enhanced grip texture for faster follow-up shots in all conditions
Fully ambidextrous operating controls (slide stop lever, magazine release)
GunfightersINC complements the IWI Masada with a range of purpose-built holsters:
GunfightersINC's holsters are designed to perfectly fit the IWI Masada, emphasizing its premium quality, functionality, and resilience.