Canik TP9 Elite SC Holsters
Showing 4 results
Canik TP9 Elite SC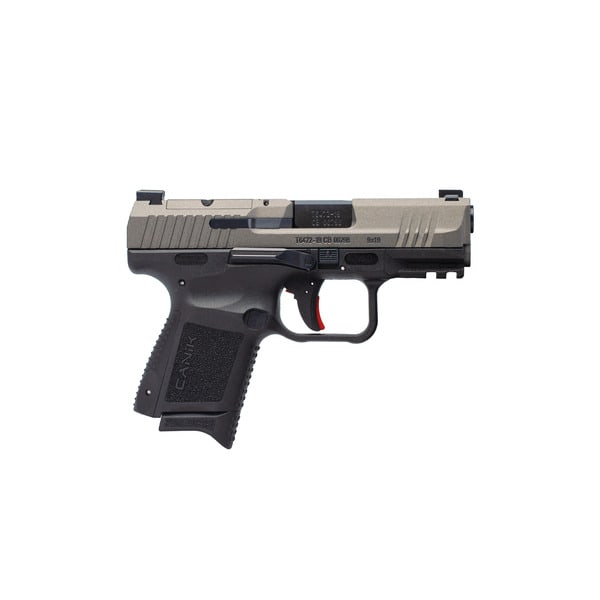 Canik TP9 Elite SC
A Compact Powerhouse for Concealed Carry
The Canik TP9 Elite SC is a compact, striker-fired, semi-automatic pistol designed for concealed carry and self-defense. With its compact size, advanced features, and exceptional performance, the TP9 Elite SC has quickly become popular among firearm enthusiasts seeking a reliable and easy-to-conceal sidearm.
Performance and Features
The Canik TP9 Elite SC is chambered in 9mm and features a 3.6-inch barrel, making it a perfect choice for those seeking a compact pistol without sacrificing performance. The TP9 Elite SC delivers excellent accuracy and reliability with its striker-fired design and crisp trigger. Additional features include interchangeable backstraps, a loaded chamber indicator, and an ambidextrous slide stop for improved ergonomics and safety.
GunfightersINC Holsters for the Canik TP9 Elite SC
GunfightersINC offers a selection of high-quality holsters designed specifically for the Canik TP9 Elite SC. These holsters provide a secure and comfortable carry experience, ensuring your TP9 Elite SC is always within reach when needed.
Kenai Chest Holster: The Kenai Chest Holster is perfect for outdoor enthusiasts who require a comfortable and easily accessible carry option. The adjustable straps and custom-molded Kydex shell provide a secure fit and reliable retention for your TP9 Elite SC.
Spectre Shoulder Holster: The Spectre Shoulder Holster is an excellent choice for a discreet and comfortable carry solution. Its adjustable harness system and custom-molded Kydex shell ensure a secure and accessible carry experience for your Canik TP9 Elite SC.
Ronin OWB Concealment Holster: The Ronin OWB Concealment Holster offers an ideal balance of concealability and accessibility. It's slim design and adjustable cant allow for a comfortable carry experience that keeps your TP9 Elite SC secure and ready for action.
Choose a GunfightersINC holster for your Canik TP9 Elite SC and experience the perfect combination of comfort, security, and accessibility.