Springfield XD-M Elite 4.5" OSP 10mm Holsters
Showing 7 results
Springfield XD-M Elite 4.5" OSP 10mm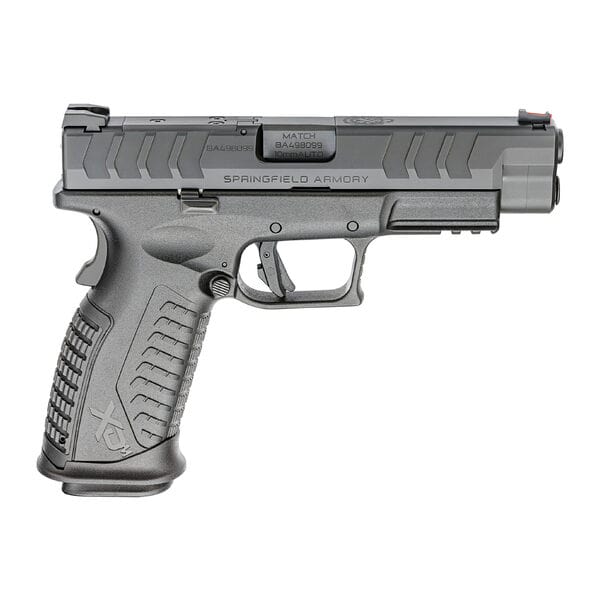 Springfield XD-M Elite 4.5" OSP 10mm
Power Meets Precision
The Springfield XD-M® Elite 4.5" OSP 10mm is a paragon of high-capacity, powerful performance. Designed with the discerning shooter in mind, this pistol integrates the robust 10mm cartridge with advanced features, making it a top contender in its class.
Key Features of the Springfield XD-M Elite 4.5″ OSP 10mm:
High Capacity: Equipped with a 16+1 round capacity, this pistol is designed for those who prioritize firepower without compromising size and ergonomics.
Match Enhanced Trigger Assembly (META™): The META™ system, featuring a flat face, ensures a crisp break and includes an integral overtravel stop for precision shooting.
Optics-Ready Slide: The pistol comes with an optics-cut slide, allowing for easy mounting of your preferred reflex sights for enhanced accuracy.
Enhanced Ergonomics: Features such as an extended/removable flared magwell and improved slide serrations contribute to the pistol's functionality and ease of use.
Ambidextrous Slide Stop: The design includes an ambidextrous slide stop, enhancing its versatility for left- and right-handed shooters.
Barrel Length: The 4.5″ barrel length perfectly balances accuracy and portability.
Compatible GunfightersINC Holsters for the Springfield XD-M Elite 4.5″ OSP 10mm:
The Springfield XD-M Elite 4.5″ OSP 10mm exemplifies modern firearm engineering, offering power, precision, and versatility. Coupled with a GunfightersINC holster, it becomes an indispensable tool for defense, tactical applications, or everyday carry.