FNH 509 CC Edge Holsters
Showing 6 results
FNH 509 CC Edge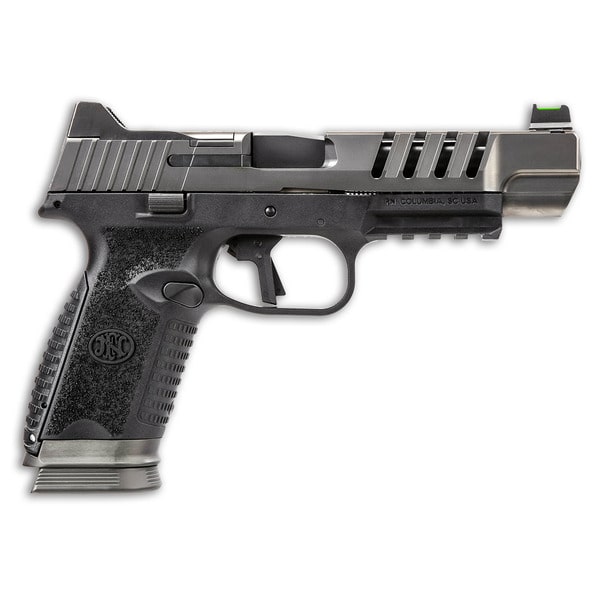 FNH 509 CC Edge
Introducing the FNH 509 CC Edge, the premier compensated handgun in the FN Edge Series™. Perfected for concealed carry, it features an auto-indexing FN compensator for reduced muzzle flip by 25%, enabling faster and more accurate shots. Maintenance is a breeze with its quick takedown mechanism. With FN's patented Low-Profile Optics Mounting System™, the FN 509 CC Edge™ is optics-ready, allowing you to mount and zero your favorite red dot. The flat-faced trigger offers precise control, while the high-endurance striker ensures reliable performance. Discover the best-in-class pull of approximately 5.6 lbs.
GunfightersINC proudly offers a range of custom FNH 509 CC Edge holsters designed for optimal functionality and concealment. Explore our selection of holsters, including:
GunfightersINC holsters are expertly crafted with precision and attention to detail, ensuring a perfect fit for your FNH 509 CC Edge. Trust GunfightersINC for premium holsters that complement the performance and functionality of your pistol.