Dan Wesson DWX Compact Holsters
Showing 4 results
Dan Wesson DWX Compact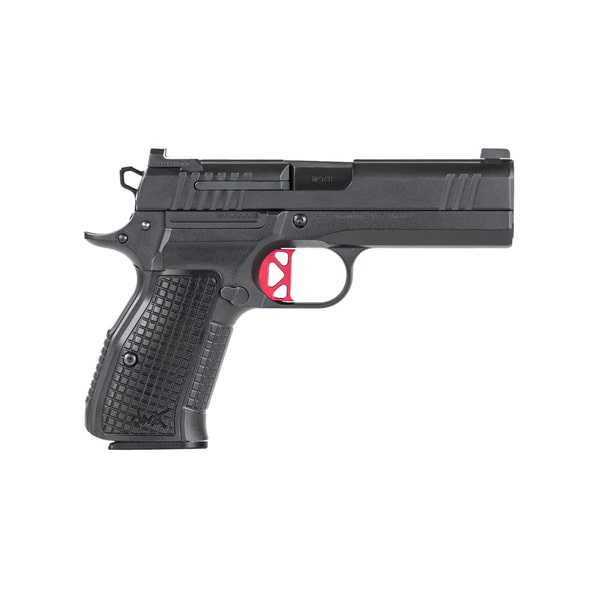 Dan Wesson DWX Compact
Introducing the Dan Wesson DWX Compact, the latest addition to the esteemed Dan Wesson pistol lineup. This exceptional firearm represents a perfect fusion of the renowned craftsmanship and performance of Dan Wesson with the innovative design elements of CZ. The DWX Compact stands out as a versatile and reliable pistol that caters to the needs of discerning shooters.
Drawing inspiration from the CZ 75 Compact, the DWX Compact incorporates ergonomic features that ensure optimal comfort and control, enabling precise shooting from various positions. Its thoughtfully engineered construction balances durability and lightweight design, weighing only 30.8 ounces. With Henning aluminum grips, the profile remains remarkably slim, making the DWX Compact an ideal choice for concealed carry applications.
The DWX Compact utilizes the trusted CZ 75 Compact double-stack magazine body, known for its reliability and performance. With a generous capacity of 15+1 rounds and enhanced durability provided by Henning aluminum base pads, this pistol ensures ample firepower while maintaining a compact form factor. The locked-breech barrel system, designed for easy takedown using the slide stop, mirrors the familiar CZ 75-style takedown process, adding convenience and simplicity to maintenance routines.
What sets the DWX Compact apart is its compatibility with standard 1911 parts, empowering gunsmiths and competitive shooters to customize the pistol to their preferences. With a bushing-less barrel system reminiscent of popular CZ models like the P-10, P-09, or P-07, the match-grade barrel can be easily removed, facilitating quick and efficient modifications.
The Dan Wesson Compact is concealable and highly shootable, instilling confidence in every shooter. Its outstanding performance and ability to personalize the pistol to individual specifications make it a top-of-the-line choice for those seeking a reliable and versatile concealed carry option.
GunfightersINC, a trusted name in holster craftsmanship, offers a diverse range of holsters designed specifically for the Dan Wesson DWX Compact. Each holster is meticulously crafted with attention to detail and functionality, ensuring a secure and comfortable fit for your firearm. Explore GunfightersINC's selection of holsters:
GunfightersINC holsters are meticulously handcrafted using premium materials to ensure durability, functionality, and a perfect fit for your Dan Wesson DWX Compact. Elevate your carrying experience and rely on GunfightersINC for top-quality holsters that complement the exceptional performance of your DWX Compact pistol.