Canik TP9DA Holsters
Showing 3 results
Canik TP9DA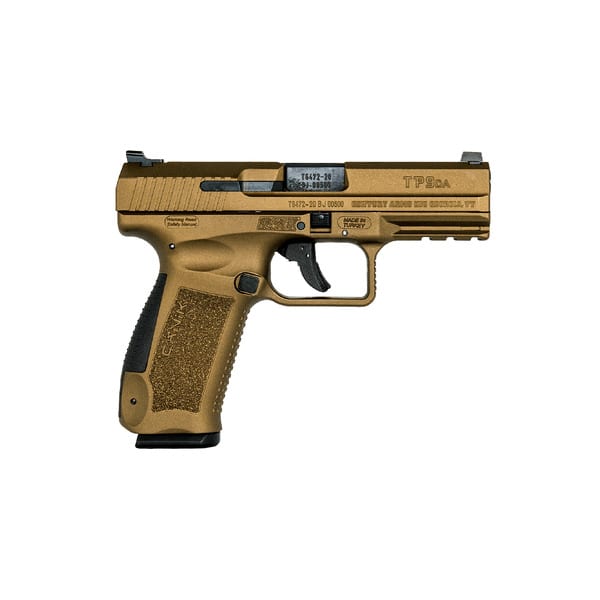 Canik TP9DA
A Versatile Double-Action Pistol
The Canik TP9DA is a versatile, double-action/single-action, semi-automatic pistol designed for those who value performance, reliability, and adaptability. The TP9DA stands out with its unique DA/SA trigger system, allowing shooters to choose their preferred mode of operation for a customized shooting experience.
Features and Performance
The Canik TP9DA is chambered in 9mm and boasts an 18+1 round capacity, making it an excellent choice for personal protection, target shooting, or competition. Its double-action/single-action trigger system offers a smooth, consistent pull in both modes, providing the user with a customizable and comfortable shooting experience. Additional features include a loaded chamber indicator, ambidextrous slide stop, and interchangeable backstraps for a secure and ergonomic grip.
GunfightersINC Holsters for the Canik TP9DA
GunfightersINC offers a range of top-quality holsters designed specifically for the Canik TP9DA. These holsters provide secure, comfortable, and accessible carry options, ensuring your TP9DA is always within reach when needed.
Kenai Chest Holster: The Kenai Chest Holster is an excellent choice for outdoor enthusiasts who need a comfortable, easily accessible carry solution. Its adjustable straps and custom-molded Kydex shell offer a secure fit and reliable retention for your TP9DA.
Spectre Shoulder Holster: For those seeking a discreet and comfortable carry option, the Spectre Shoulder Holster is a perfect choice. Its adjustable harness system and custom-molded Kydex shell ensure a secure and easily accessible carry experience for your Canik TP9DA.
Choose a GunfightersINC holster for your Canik TP9DA and experience comfort, security, and easy access.