Beretta M9 Holsters
Showing 3 results
Beretta M9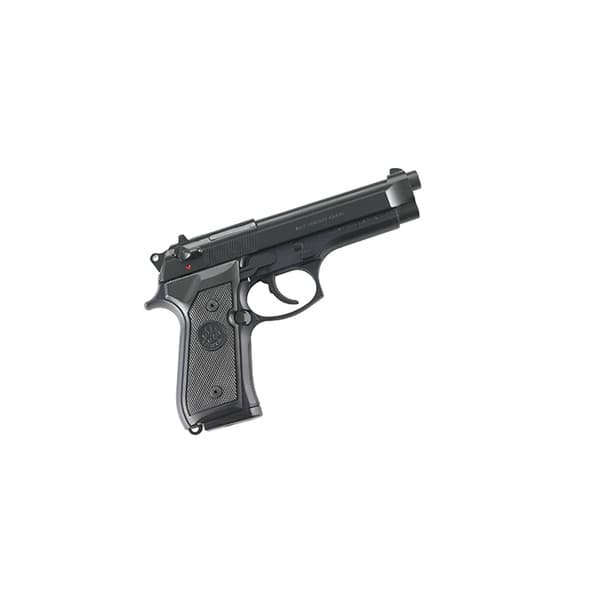 Beretta M9
A Legendary Military and Law Enforcement Sidearm
The Beretta M9 is a legendary semi-automatic pistol that has served as the standard-issue sidearm for the United States military since 1985. With its proven reliability, accuracy, and durability, the M9 has earned its place in the hearts of military personnel and law enforcement officers.
A Proven Design with Unmatched Performance
The M9's design is based on the successful Beretta 92 series of pistols, which have been in production since the 1970s. The M9 features a short-recoil, locked-breech design with a double-action/single-action (DA/SA) trigger system. This ensures consistent performance and a smooth trigger pull, making the M9 an excellent choice for professional and civilian shooters.
GunfightersINC Holsters for the Beretta M9
GunfightersINC offers a range of high-quality holsters designed specifically for the Beretta M9. These holsters are built to provide a secure and comfortable carry experience, ensuring your M9 is always ready when needed.
Kenai Chest Holster: The Kenai Chest Holster is designed for easy access and comfortable carry while engaging in outdoor activities. Its adjustable straps ensure a secure fit, while the custom-molded Kydex shell provides a snug and safe retention for your M9.
Ronin OWB Concealment Holster: The Ronin OWB Concealment Holster offers a slim and low-profile design for outside-the-waistband carry. The adjustable cant and ride height allows for a personalized and comfortable carry experience, while the Kydex construction ensures durability and security.
Spectre Shoulder Holster: The Spectre Shoulder Holster provides a comfortable and discreet carry option for your Beretta M9. With its adjustable harness system and custom-molded Kydex shell, the Spectre ensures a secure and accessible carry solution for your sidearm.
Choose a GunfightersINC holster for your Beretta M9 and experience comfort, security, and accessibility.