AREX Defense Delta Gen 2 L Holsters
Showing 4 results
AREX Defense Delta Gen 2 L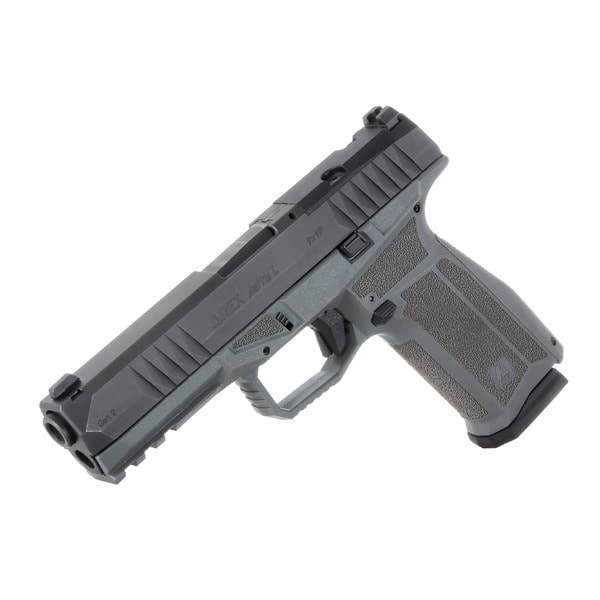 AREX Defense Delta Gen 2 L
A Perfect Fusion of Reliability and Craftsmanship
Established as a pinnacle within the world of defensive pistols, the AREX Defense Delta Gen 2 L doesn't merely follow the footsteps of its predecessors but strides confidently with its enhancements. Crafted in Slovenia, a region renowned for its dedication to firearms engineering, AREX Defense's commitment to exceptional quality shines through with the Delta Gen 2 L.
Rooted in a strong lineage, the Delta Gen 2 L takes the celebrated aspects of the original AREX Delta and refines them. This 9mm Optics Ready Pistol is not just an upgrade but an evolution. Its design boasts superior ergonomics, ensuring every interaction feels natural and intuitive. The meticulous attention to detail ensures that every component, every curve, and every texture serves a defined purpose.
Moreover, the Delta Gen 2 L promises something that every firearm enthusiast values deeply: reliability. Whether it's for professional use or personal protection, a pistol's reliability can be a matter of paramount importance. Coupled with its pinpoint accuracy, this pistol doesn't just perform; it excels. And while it could easily command a premium, its competitive price point ensures that quality performance is accessible to many.
Holster Solutions by GunfightersINC for the AREX Defense Delta Gen 2 L:
For those discerning users of the AREX Defense Delta Gen 2 L, GunfightersINC offers a range of holsters, ensuring both style and performance are never compromised.