Staccato P Holsters
Showing 2 results
Staccato P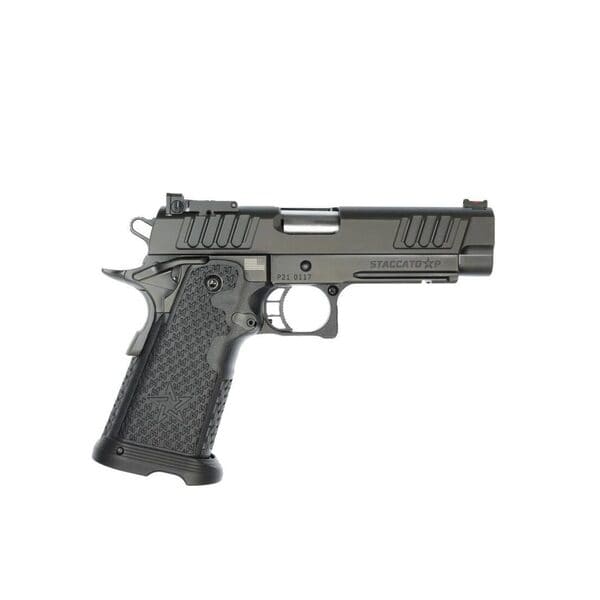 Staccato P
The Staccato P is a handgun designed for superior performance in high-stress situations. It features a unique, patented grip design that allows for a more secure hold, reducing recoil and increasing accuracy. Additionally, the weapon has a low-profile slide and barrel, which reduces its overall size and makes it more concealable.
The Staccato P also boasts a high-quality trigger that is smooth and predictable, allowing for easy and accurate target acquisition. This, coupled with its ergonomic design and superior accuracy, makes it a top choice for law enforcement agencies and civilians. The Staccato P is a reliable, high-performing handgun trusted by those who need it most.
The Staccato P has been approved for duty by over 667 law enforcement agencies and is carried by elite units such as the Texas Rangers and the US Marshals Special Operations Group, as well as thousands of officers across the country. This weapon has consistently exceeded standards in law enforcement department evaluations, including accuracy, reliability, and endurance testing. Civilians serious about protection and defense know that the Staccato P is the trusted option chosen by those who put their lives on the line daily.
The Kenai Chester Holster and the Ronin OWB Concealment Holsters are perfect companions for the Staccato P.
GunfightersINC manufactures high-quality holsters designed to fit the Staccato P, including the Kenai Chest Holster and the Ronin OWB Holster. These holsters offer comfortable and secure carry options for the Staccato P, so you can have peace of mind knowing your firearm is safe and accessible.