Kimber KDS9c Holsters
Showing 4 results
Kimber KDS9c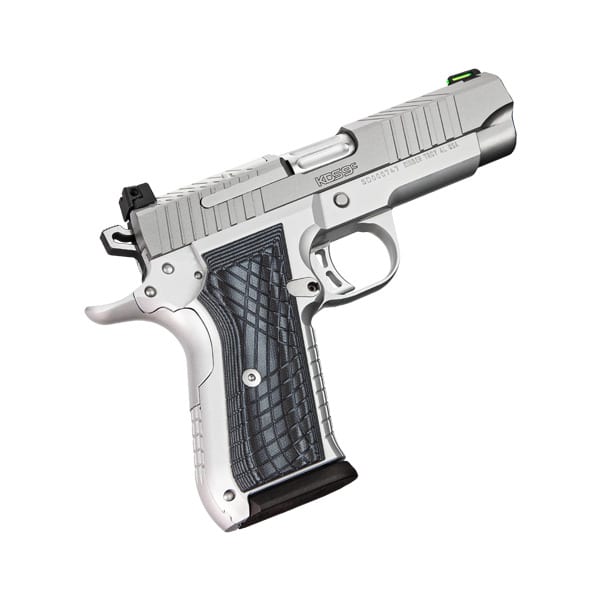 Kimber KDS9c
Witness craftsmanship at its finest with the Kimber KDS9c. After over four decades of dedication to superior firearms manufacturing, the KDS9c is the quintessential personal protection tool. Here's why:
The fully fluted, crowned, and ramped barrel signifies precision. Every shot benefits from our proprietary bore sizing, ensuring match-grade accuracy.
Crafted from 7075 aerospace-grade aluminum, the frame is a masterstroke. The meticulously integrated cross-hatch textured front and back strap design augments grip ergonomics, ensuring stability and comfort.
Considering every shooter's needs, the magazine release is reversible, making it versatile for left- and right-handed enthusiasts.
Each KDS9c features a crisp trigger pull ranging between 3.5 and 4.5 lbs. Together with two 15-round magazines, this pistol exemplifies reliability and readiness for any situation.
For those opting for the Kimber KDS9c, GunfightersINC offers a range of holsters meticulously tailored to this pistol's unique design:
Equip yourself with precision, performance, and protection. Choose the Kimber KDS9c for your defense needs and pair it with the perfect holster from GunfightersINC to complete your tactical ensemble.