Arsenal Firearms Strike One Holsters
Showing 2 results
Arsenal Firearms Strike One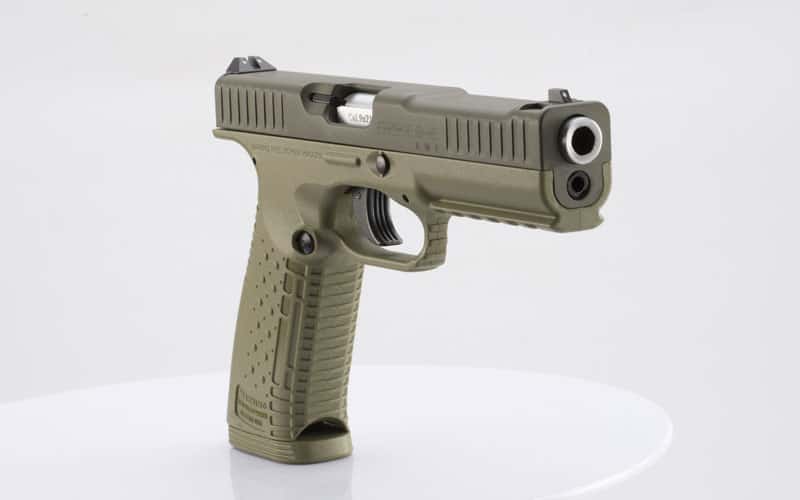 Arsenal Firearms Strike One
Elevating Speed and Precision in Firearms
Step into a world of unprecedented speed with the Strike One – a 9mm semi-automatic pistol renowned as the fastest gun on the planet. This advanced firearm combines the power of polymer and ERGAL-framed construction with cutting-edge design features, delivering a shooting experience that is as swift as it is reliable. The Strike One is perfect for firearm enthusiasts who value speed, accuracy, and comfort.
Essential Features of the Strike One
Lowest Barrel Ever Created: The Strike One offers the lowest barrel in a gun, significantly reducing vertical recoil between shots. This innovation results in a smoother shooting experience and enhanced control.
Patented Speed Lock System: This advanced system ensures rapid shooting cycling, allowing for quicker follow-up shots and increased firing speed.
Lightweight Construction: Strike One combines polymer and ERGAL in its frame, providing a strong, durable, yet lightweight construction that's easy to handle and carry.
Ergonomic Grip: This pistol features a well-contoured grip for comfortable handling, allowing for prolonged use without discomfort.
GunfightersINC Holsters for the Strike One
GunfightersINC crafts top-of-the-line holsters that are specifically designed for the Strike One, offering the perfect balance of accessibility, security, and comfort. These include the Kenai Chest Holster and the Ronin OWB Concealment Holster.
Kenai Chest Holster
The Kenai Chest Holster is an excellent option for outdoor enthusiasts who need quick and easy access to their firearms. This chest-mounted rig is designed for comfort, durability, and swift weapon retrieval.
Ronin OWB Concealment Holster
The Ronin OWB Concealment Holster is ideal for those seeking a reliable and versatile outside-the-waistband holster. Its custom design ensures the perfect balance between retention and accessibility.
Experience the Strike One Advantage
When speed and precision matter most, the Strike One stands at the ready. Explore our store today and discover how this revolutionary firearm, paired with the exceptional holsters from GunfightersINC, can elevate your shooting experience to new heights.