Springfield Hellcat Holsters
Showing 7 results
Springfield Hellcat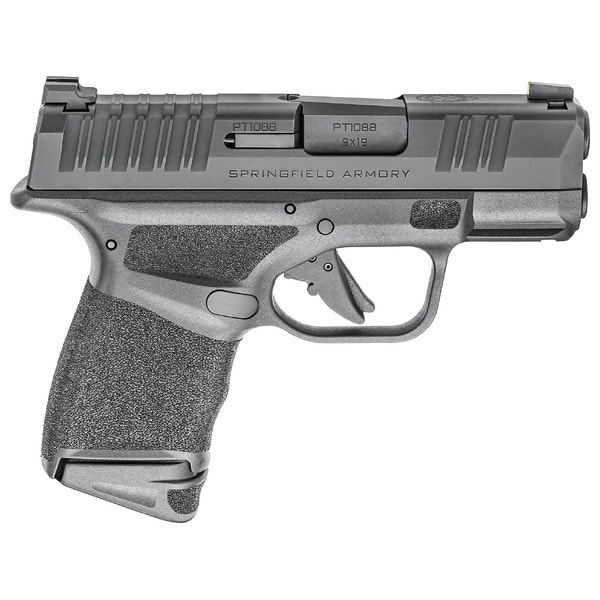 Springfield Hellcat
The Springfield Armory Hellcat is a compact, lightweight, semi-automatic pistol introduced in 2019. It is designed for concealed carry and personal defense. One of the key features of the Hellcat is its high-capacity magazine, which holds up to 13 rounds of 9mm ammunition. The Hellcat also features a low-profile, 3-dot tritium night sight, allowing quick and easy target acquisition in low-light conditions.
GunfightersINC offers a wide variety of custom holsters for Springfield Hellcat pistols, including the Kenai Chest Holster, the Ronin OWB Concealment Holster, the Sentinel OWB Holster, the Solace IWB Holster, the Wraith IWB Concealment Holster, and the Spectre Shoulder Holster. These holsters are designed to fit the Hellcat perfectly, providing a secure fit and easy access to the firearm when needed.
GunfightersINC also offers holsters for light-bearing Springfield Hellcat pistols, which is a great option for those who carry a light-equipped Hellcat for self-defense purposes. The Light Bearing Spectre Shoulder Holster is designed to fit the Hellcat with a mounted light, ensuring a secure fit and easy access to the firearm when needed. With these holsters, Springfield Hellcat owners can comfortably and securely carry their firearms with a mounted light for added visibility and versatility.