Glock 17 - Streamlight TLR-7A Holsters
Showing 3 results
Glock 17 - Streamlight TLR-7A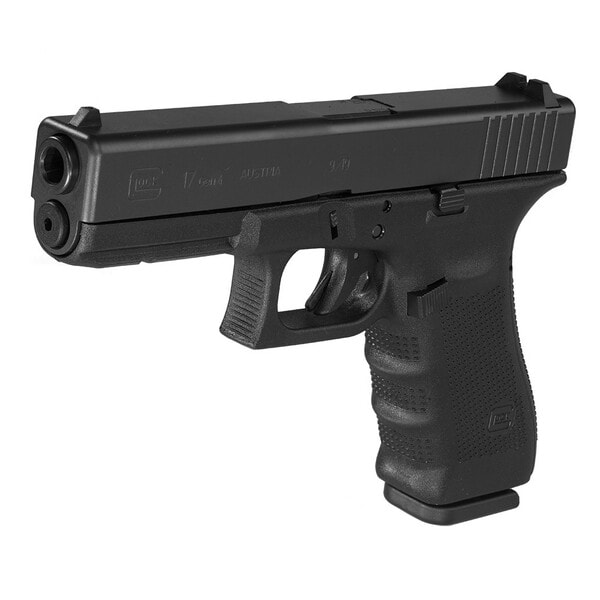 Glock 17 - Streamlight TLR-7A
The Glock 17 is a well-known and widely used handgun known for its reliability and ease of use. When paired with the Streamlight TLR-7A, it becomes an even more powerful weapon. The Streamlight TLR-7A is a compact and powerful weapon light that attaches to the trigger guard of the Glock 17. It's equipped with a bright LED that delivers up to 500 lumens of light. The TLR-7A is made of durable aluminum and is designed to withstand a lot of wear and tear. It also features a strobe mode that can signal or disorient a potential attacker. The TLR-7A also has a convenient tail cap switch, allowing easy one-handed operation, and a TIR lens that focuses the beam for longer reach and peripheral illumination. Two CR123A Lithium batteries power the TLR-7A, and its compact and lightweight design makes it easy to carry and store.
If you're looking for a comfortable and secure way to carry your light bearing Glock 17, GunfightersINC has you covered. GunfightersINC makes holsters designed specifically for the Glock 17 with the Streamlight TLR-7A light, including the Custom Light Bearing Kenai Chest Holster, the Light Bearing Spectre Shoulder Holster, and the Sentinel OWB Holster. These holsters are specifically designed for light bearing pistols and provide a secure and comfortable way to carry your weapon. The combination of the Glock 17 and the Streamlight TLR-7A gun light makes for a powerful and versatile weapon that can be used in a variety of situations.
Streamlight TLR-7A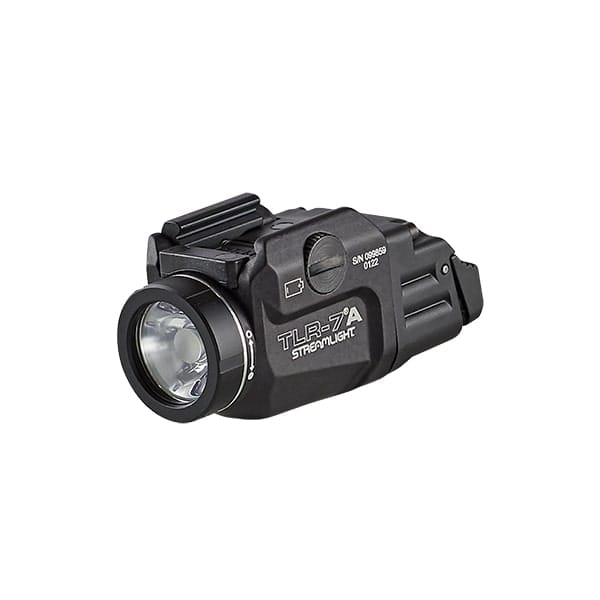 Streamlight TLR-7A
The Streamlight TLR-7A Weaponlight is more than just a light; it's a beacon of reliability and precision. This weapon light is designed for those who demand the best in tactical situations and offers unparalleled functionality. With two ambidextrous rear toggle switches—one in a high position and the other in low—it caters to every shooter's unique grip and handling style. Whether you need a consistent beam or a momentary flash, its LED dispenses a brilliant 500 lumens of white light at your command.
Beyond its illumination prowess, the TLR-7A's construction tells a tale of durability and resilience. Crafted from anodized aluminum alloy, it stands ready to endure the rigors of daily use, while its engineered polymer switch housing takes on recoil and unexpected impacts. Rain, splashes, or accidental submersion aren't a concern—the TLR-7A is waterproof with an IPX7 rating, allowing it to remain submerged up to 3.3′ for 30 minutes.
Performance Features:
Generates a 500-lumen Total Internal Reflection beam that perfectly balances a bright central spot with ambient spill.
Strobe mode to disorient threats or signal, with an option for deactivation.
Digital regulation ensures the beam maintains consistent intensity throughout the battery's life.
GunfightersINC makes holsters for light-bearing pistols specifically designed to fit the Streamlight TLR-7A weapon light. These holsters provide a secure and comfortable way to carry your weapon.
Equip your tactical gear with the best. Purchase the Streamlight TLR-7a today from the GunfightersINC Pro Shop, and experience the confluence of innovation and reliability.