FNH 510 Tactical - Olight PL 2 Valkyrie Holsters
Showing 2 results
FNH 510 Tactical - Olight PL 2 Valkyrie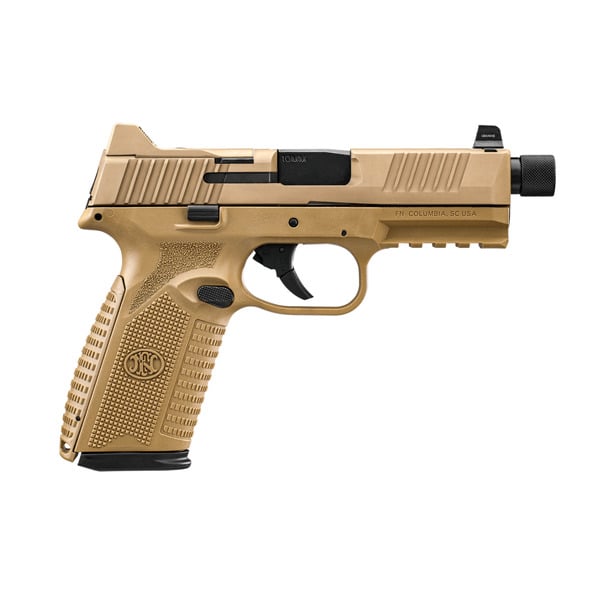 FNH 510 Tactical - Olight PL 2 Valkyrie
Unmatched Performance and Illumination
Experience the power of the FNH 510 Tactical paired with the Olight PL-2 Valkyrie weapons light, a formidable combination offering outstanding performance and superior illumination capabilities. With a capacity of 22+1 rounds of 10mm ammunition, this tactical powerhouse is capable of stopping a bear in its tracks.
Superior Firearm Features
The FNH 510 Tactical boasts a cold hammer-forged, stainless steel barrel that ensures exceptional durability and accuracy. Its polymer frame features aggressive checkering and interchangeable backstraps, providing a comfortable and secure grip for users with different hand sizes. Ambidextrous controls, including the slide stop lever and magazine release, cater to both left and right-handed shooters.
High-Profile Sights and Accessory Rail
Equipped with high-profile combat sights, the FNH 510 Tactical allows for quick target acquisition in low-light situations. The MIL-STD 1913 accessory rail facilitates easy attachment of the Olight PL-2 Valkyrie weapons light and other tactical accessories.
Powerful Illumination with Olight PL-2 Valkyrie
The Olight PL-2 Valkyrie weapons light delivers an impressive 1200 lumens of LED illumination, providing outstanding lighting in any situation. Its quick-release mount and adjustable rail ensure easy installation on the FNH 510 Tactical's accessory rail. Powered by two CR123A batteries, the PL-2 Valkyrie offers a runtime of up to 70 minutes.
GunfightersINC Holster for FNH 510 Tactical with Olight PL-2 Valkyrie
GunfightersINC offers the Light Bearing Kenai Chest Holster specifically designed for the FNH 510 Tactical and Olight PL-2 Valkyrie combination. This rugged and adaptable holster ensures a secure fit and is perfect for outdoor enthusiasts and tactical professionals. Trust GunfightersINC's commitment to quality and innovation for a holster that provides security, accessibility, and style.
Opt for the FNH 510 Tactical with Olight PL-2 Valkyrie for unbeatable performance, rugged construction, and powerful illumination capabilities. Complete your setup with a GunfightersINC Light Bearing Kenai Chest Holster, the ultimate carrying solution tailored to this exceptional combination.
Olight PL-2 Valkyrie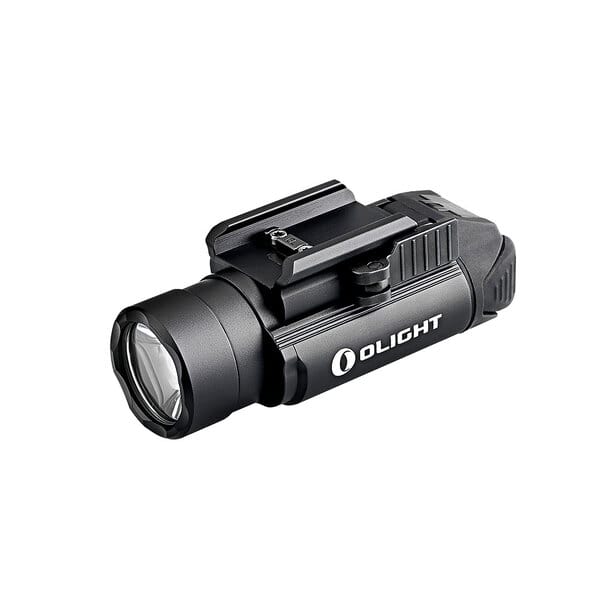 Olight PL-2 Valkyrie
The Olight PL-2 Valkyrie is a powerful, compact weapon light that is designed for use on handguns. It features a CREE XP-L HI LED that delivers a maximum output of 1200 lumens and a beam distance of up to 150 meters. The PL-2 is made of aerospace-grade aluminum alloy and has a hard-anodized, anti-abrasive finish, making it durable and resistant to impact. It also features a strobe mode that can be used for signaling or disorienting an attacker. The PL-2 is equipped with a rechargeable battery and can be charged with the included magnetic USB charging cable, making it convenient to use. The PL-2 has a unique feature known as the "Lock-Out Mode" which prevents accidental activation. The PL-2 is also compatible with remote pressure switches, which can be connected to the tail cap of the light, providing an easy and convenient way to operate the light. GunfightersINC makes holsters for light bearing pistols that are specifically designed to fit the Olight PL-2 Valkyrie weapon light.