SilencerCo Maxim 9 Holsters
Showing 3 results
SilencerCo Maxim 9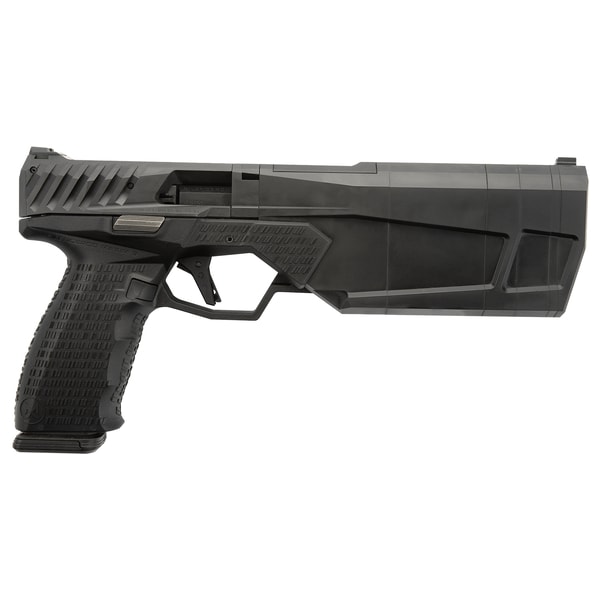 SilencerCo Maxim 9
The Maxim 9 is a semi-automatic pistol that is chambered in 9mm and is available in both full-size and compact versions. It has a sleek and modern design, with a black Nitride finish and a polymer frame. The integral silencer is made from a durable stainless steel and aluminum construction, and it features a removable end cap for easy cleaning and maintenance.
In addition to its innovative design, the Maxim 9 is also known for its excellent performance. It has a smooth trigger pull and a low-recoil design, making it easy to shoot accurately and comfortably. It also features a reversible magazine release and ambidextrous controls, making it suitable for both right and left-handed shooters.
Overall, the Maxim 9 is a groundbreaking product from SilencerCo that offers shooters the convenience and performance of a silencer without the added weight and bulk of a traditional suppressor. Whether you're a competitive shooter, a hunter, or a gun enthusiast, the Maxim 9 is a unique and innovative firearm that can enhance your shooting experience.