Kimber 1911 Raptor II 5" Holsters
Showing 7 results
Kimber 1911 Raptor II 5"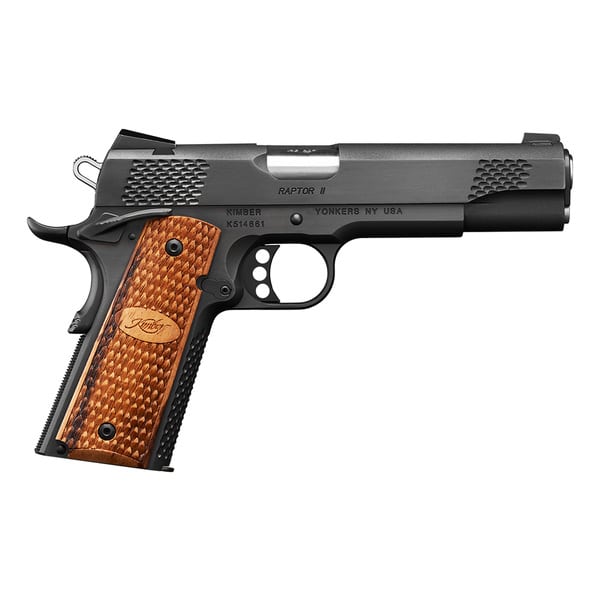 Kimber 1911 Raptor II 5"
The Kimber 1911 is a line of semi-automatic pistols designed to closely mimic the original M1911 design. The M1911, which was designed by John Browning and introduced in 1911, is a single-action, semi-automatic handgun chambered in .45 ACP. The Kimber 1911 is available in a variety of models, including full-size, compact, and tactical variants, with features such as adjustable sights, extended magazines, and ambidextrous controls. These pistols are known for their accuracy, reliability, and high-quality construction, making them a popular choice among shooters and collectors alike.