FNH 510 Tactical - Streamlight TLR-8a Holsters
Showing 2 results
FNH 510 Tactical - Streamlight TLR-8a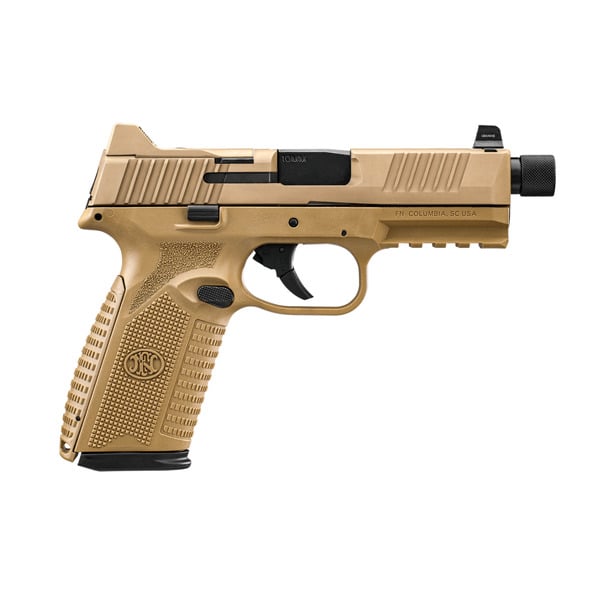 FNH 510 Tactical - Streamlight TLR-8a
Precision, Power, and Laser Accuracy
The FNH 510 Tactical combined with the Streamlight TLR-8A weapons light offers an unparalleled shooting experience for professionals, self-defense enthusiasts, and recreational shooters. The exceptional engineering of FNH's firearms and Streamlight's advanced lighting and laser technology culminate in a powerful and adaptable duo designed for a variety of environments and lighting conditions.
Unmatched Firearm Performance
Featuring a cold hammer-forged, stainless steel barrel, the FNH 510 Tactical provides enhanced durability and accuracy. Its polymer frame is equipped with aggressive checkering and interchangeable backstraps, ensuring a comfortable and secure grip for a wide range of users. Ambidextrous controls, including the slide stop lever and magazine release, accommodate both left and right-handed shooters.
High-Profile Sights and Accessory Rail
The FNH 510 Tactical comes with high-profile combat sights for quick target acquisition, even in low-light situations. Additionally, the pistol features a MIL-STD 1913 accessory rail for easy attachment of the Streamlight TLR-8A weapons light and other tactical accessories.
Advanced Illumination and Laser Targeting with Streamlight TLR-8A
The Streamlight TLR-8A weapons light delivers 500 lumens of powerful LED illumination, along with a precision red laser for accurate targeting. Its compact and lightweight design ensures minimal impact on firearm handling. The TLR-8A features a customizable switch with low or high positions, allowing for quick and effortless operation. The focused beam pattern provides excellent peripheral illumination for increased situational awareness. The TLR-8A securely attaches to the 510 Tactical's accessory rail for easy installation and removal.
GunfightersINC Holster for FNH 510 Tactical with Streamlight TLR-8A
To accommodate the FNH 510 Tactical and Streamlight TLR-8A combination, GunfightersINC offers the Light Bearing Kenai Chest Holster, specifically designed for this firearm and light pairing. This durable and adaptable holster ensures a secure fit and is perfect for outdoor enthusiasts and tactical professionals. GunfightersINC's commitment to quality and innovation guarantees a holster that delivers security, accessibility, and style.
Choose the FNH 510 Tactical with Streamlight TLR-8A for its exceptional performance, rugged construction, and powerful illumination with laser targeting capabilities. Complete the package with a GunfightersINC Light Bearing Kenai Chest Holster for the ultimate carrying solution tailored to this outstanding combination.
Streamlight TLR-8A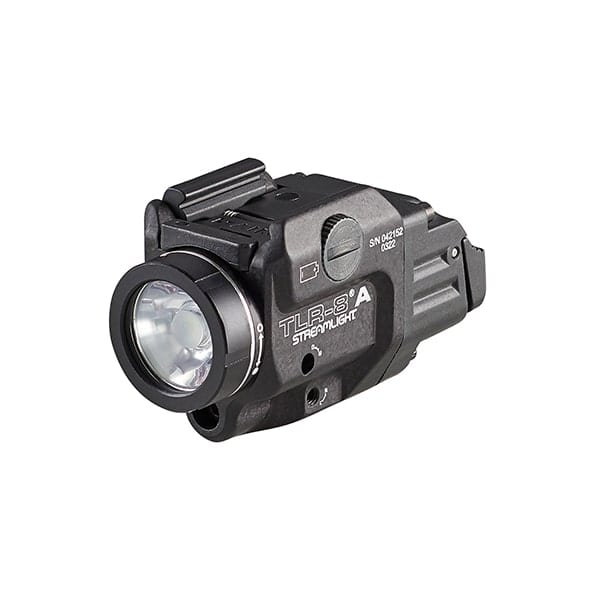 Streamlight TLR-8A
The Streamlight TLR-8a Gun Light is a versatile and customizable weapon light designed to maximize your weapons platform. You can customize the TLR-8a to your preferred shooting style with interchangeable rear paddle switches. The light features a powerful white LED with a brightness of 500 lumens, a beam reach of 140 meters, and a 640-660 nm red laser for improved accuracy. The light runs for 1.5 hours (light only or light/laser combo), while the laser has a run time of 18 hours. The light uses a single CR123A lithium battery (included) and has a safe-off feature on the bezel to prevent accidental activation and conserve battery life. The rail grip clamp securely attaches/detaches the light without putting your hands in front of the muzzle, making it safe and convenient. The light is constructed from durable, anodized machined aluminum and features a user-enabled strobe function. With a weight of 2.64 ounces and IPX4 water resistance, the Streamlight TLR-8a Gun Light is a reliable and high-performing weapon light for all shooting scenarios. GunfightersINC makes holsters for light-bearing pistols specifically designed to fit the Streamlight TLR-8a weapon light.