FNH 510 Tactical - Streamlight TLR-1 HL Holsters
Showing 2 results
FNH 510 Tactical - Streamlight TLR-1 HL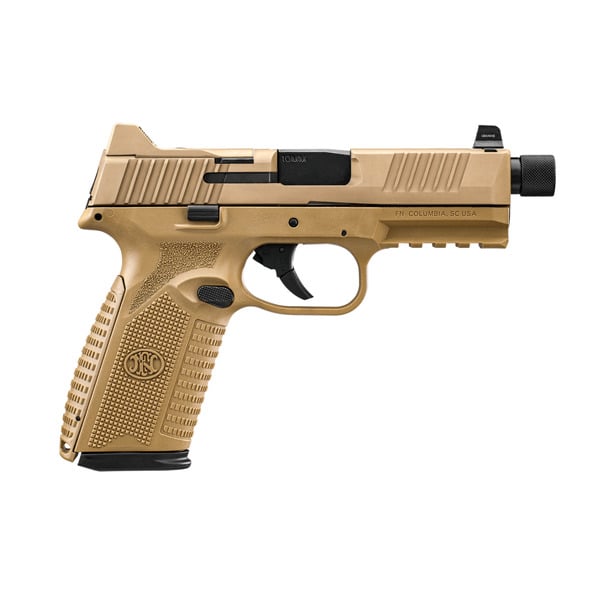 FNH 510 Tactical - Streamlight TLR-1 HL
Unmatched Performance and Illumination
The FNH 510 Tactical combined with the Streamlight TLR-1 HL weapons light offers an unparalleled shooting experience with superior performance and exceptional illumination capabilities. This semi-automatic pistol represents FNH's dedication to quality and precision, while the TLR-1 HL provides powerful, bright light for enhanced visibility in various environments. This combination is ideal for professionals, self-defense, or recreational shooting enthusiasts.
Uncompromising Firearm Performance
The FNH 510 Tactical features a cold hammer-forged, stainless steel barrel for impressive durability and accuracy. Its polymer frame comes with aggressive checkering and interchangeable backstraps, ensuring a comfortable and secure grip for every shooter. Ambidextrous controls, including the slide stop lever and magazine release, cater to both left and right-handed users.
Advanced Sights and Accessory Rail
Equipped with high-profile combat sights, the FNH 510 Tactical allows for quick target acquisition, even in low-light situations. The pistol also boasts a MIL-STD 1913 accessory rail, making it easy to attach the Streamlight TLR-1 HL weapons light and other tactical accessories.
Superior Illumination with Streamlight TLR-1 HL
The Streamlight TLR-1 HL weapons light is designed to enhance the FNH 510 Tactical's performance with 1,000 lumens of intensely bright LED illumination. This powerful light features a focused beam pattern, providing excellent peripheral illumination and increasing situational awareness in dim conditions. The TLR-1 HL attaches quickly and securely to the 510 Tactical's accessory rail for convenient installation and removal.
GunfightersINC Holster for FNH 510 Tactical with Streamlight TLR-1 HL
To accommodate the FNH 510 Tactical and Streamlight TLR-1 HL combination, GunfightersINC offers the Light Bearing Kenai Chest Holster, specifically designed for this firearm and light pairing. This durable and versatile holster ensures a secure fit and is the perfect carrying solution for outdoor enthusiasts and tactical professionals. GunfightersINC's commitment to quality and innovation guarantees a holster that balances security, accessibility, and style.
Select the FNH 510 Tactical with Streamlight TLR-1 HL for its exceptional performance, rugged construction, and powerful illumination capabilities. Pair it with a GunfightersINC Light Bearing Kenai Chest Holster for the ultimate carrying solution tailored to this formidable combination.
Streamlight TLR-1 HL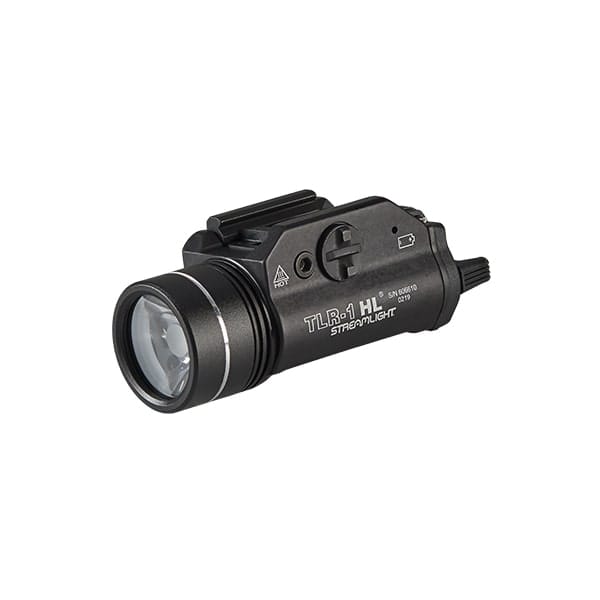 Streamlight TLR-1 HL
The Streamlight TLR-1 HL is a powerful gun light designed for maximum illumination on the field. With its 1,000-lumen output and wide beam pattern, it lights up large areas so you can identify your surroundings. It runs for 1.5 hours in light/laser mode and has a beam distance of 283 meters. The TLR-1 HL is powered by two 3-volt CR123A lithium batteries and features a rail grip clamp system for secure attachment and detachment. It is made of 6000 series machined aircraft aluminum with a black anodized finish and is IPX7 rated for waterproof operation. The TLR-1 HL also includes keys for various rail types and is user-programmable for strobe activation. It is compatible with various rails, including GLOCK-style, MIL-STD-1913 (Picatinny), Beretta 90two, Smith & Wesson SW99, Smith & Wesson TSW, and SIG SAUER P320. It is ambidextrous and fits most existing light-bearing holsters. The TLR-1 HL is available in black, Flat Dark Earth (FDE), and Flat Dark Earth Brown. Remote switches are available as optional accessories.
GunfightersINC makes holsters for light-bearing pistols specifically designed to fit the Streamlight TLR-1 HL weapon light.